How Securitas Direct works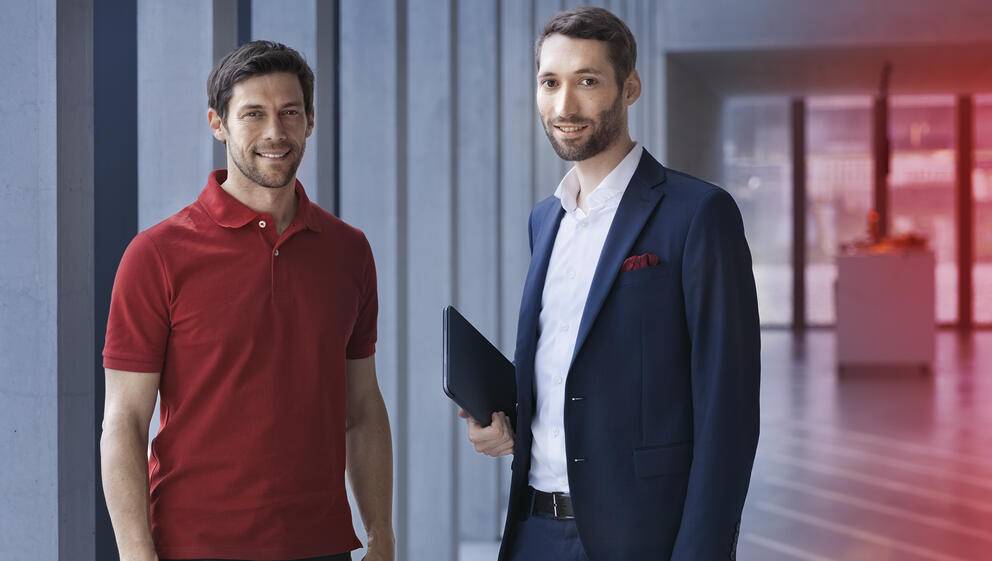 There for you, especially when you are not there, since 1992.
A success story
1992: The first full-service provider
Securitas Direct was founded in 1992 and became the first company to provide an all-in-one solution for both private and SME consumers. As a pioneer, Securitas Direct was the first provider on the European and Swiss market to offer complete security solutions from a single source, i.e. a professional partner for consultations, installations, monitoring, response, support, and servicing.                                      
 

1998: Strategic partnership with Zurich Insurance
Securitas Direct and Zurich Insurance decided to form a strategic partnership shortly before the turn of the millennium. A private residence or company premises with good security can avoid costs for damages or significantly reduce them in the event of an incident. Whilst Securitas Direct offers an ideal solution in terms of prevention and immediate measures in the event of an incident, the insurance takes care of the customer after the incident. A win-win situation for everybody involved and a successful alliance stretching over 20 years. 

2000: First wireless system
We introduced the first wireless system for private residences and companies on the market at the turn of the new millennium. Wireless solutions make for quicker, more economical and efficient installations. These have now become the norm.

2008: Video and smart solutions
In 2008, Securitas Direct launched the first security system fitted with a camera, which alerts the police extremely quickly. It is also the first security system to be fitted with Smart Home functions. Yet another innovative feature: Images are only transmitted when the alarm is triggered, and via an encrypted protocol.

2010: First DIY system
In 2010 Securitas Direct offers offered its first do-it-yourself solution, which was purchased in more than 2,500 post offices. It is the first alarm system customers can install from start to finish all by themselves and that provides a comprehensive remote monitoring service.

2015: Strategic partnership with Swisscom
Securitas Direct collaborates with Swisscom on the launch of a SmartLife solution, which uses the latest technology and facilitates a combination of digital security and digital home management.

2018: ALL IP Migration
Replacement of all analogue devices with digital technology.

2020: Upgrading the mobile network
Migration of the entire portfolio to modern mobile transmission technologies.

8000 employees throughout the country
Securitas Direct is now the market leader in Switzerland with a market presence covering all areas and a tightly-knit network of advisers and approved partners. In this country, together with Securitas, we have the most tightly-knit company network and are represented in all areas of the country by around 8000 employees.
 

Strong cooperation with the market leader
Security is a basic need and an important prerequisite for creating a feeling of safety, protection, and well-being. Our close cooperation with Securitas, also a market leader in Switzerland, allows private consumers, businesses, and public institutions to optimally secure their everyday lives. Securitas' experience and expertise have made them synonymous with the terms of professionalism, reliability, and efficient security. Together with Securitas, we contribute to something extremely valuable: the quality of life.

Renowned suppliers
We have always entered into partnerships with renowned well-known companies, ever since Securitas Direct was founded. Pooling our resources, we offer the most innovative technology and services. The following partners work with us: Addsecure, Essence Group, European Systems Integration, Honeywell, Siemens, Sunrise and Swisscom.

Vision
Our visionary goal is to create a Switzerland in which both private consumers and companies feel safe and protected, and can live and work without worrying.

Mission
Our mission is to give our customers a feeling of safety and reassurance. For everything they treasure most: their family, their home, their business. In our work, we maintain values that have always set us apart from the crowd: trust, service, innovation, and simplicity.

Our philosophy
Feeling safe is a basic need for every person and business. Based on our age-long experience, we have developed an approach that brings together security, well-being and user-friendliness through a mix of services and high-tech. The most important thing is that you are able to live your style of life undisturbed, without having to compromise.

THE COMING TOGETHER OF PEOPLE AND TECHNOLOGY
The Swiss Securitas Group has been committed to your security and safety for over a century. The family business includes 25 subsidiaries in Switzerland, Germany, Austria, Europe and beyond. Thanks to leading know-how and many years of experience, the agile group companies guarantee high-quality services and outstanding technical competence. Over 16,000 employees are committed to making your everyday life safer and more secure.