SMART HOME ALARM SYSTEMS FOR HOUSES AND APARTMENTS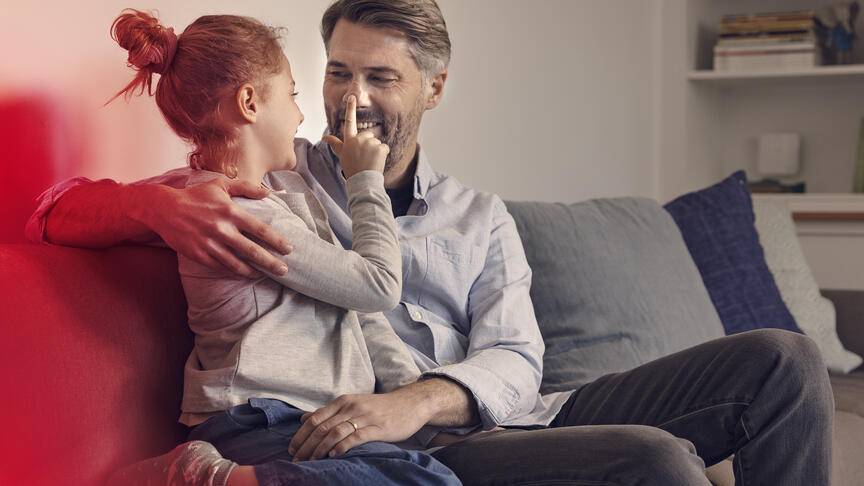 With our alarm system, you and your loved ones can switch off and relax. It doesn't matter if you're out of the house for just a moment or much longer: Securitas Direct is always there, even when nobody is at home.
Your security requirements are unique to you – that is why we offer advice tailored to your situation.
At Securitas Direct there is no magical solution that suits everyone: each system is individually coordinated.

We can get a precise idea of your needs over the phone, or by video conference or a visit to your home Our analysis, developed together with the police, identifies your exact security needs. We then draw up a tailored plan on the basis of these results. A system that frees you from worry and helps you feel at ease.

Get started now with a free security check for your property. We'll then get in touch with a tailored security concept.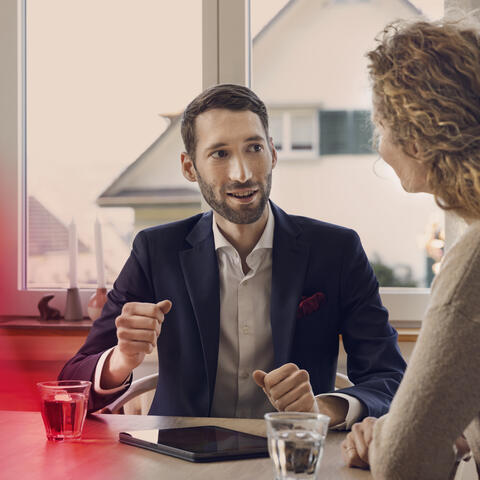 We install the alarm system. You relax.
Our experience and expertise have shown us that it's not enough to rely on technology alone to protect and secure your home. Optimum security requires a smart combination and measure of comprehensive services and innovative technologies.

Our professional service starts with the assembly. Your Securitas Direct specialist installs the complete alarm system and explains how the easy controls work.

Any servicing and maintenance are of course included throughout your subscription period, as is the installation warranty.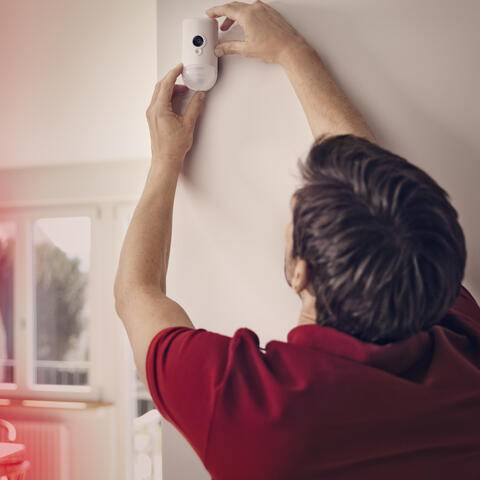 Our service package for you: comprehensive and transparent.
Your subscription not only includes the installation and 24/7 monitoring, but also a complete service package with:

- Around-the-clock support,
- Servicing,
- Battery replacement,
- 5-year warranty,
- Police alert,
- 2 Securitas responses per year in the event of an incident.
 
We are there for you. Guaranteed.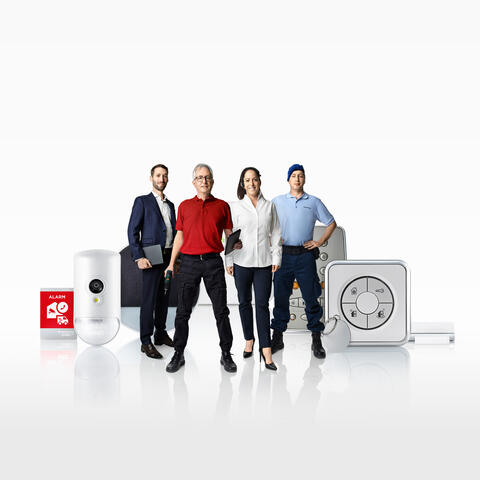 Our security systems: easy and efficient.
It is a reassuring feeling to know that you can count on Securitas Direct. Thanks to the alarm system, you and loved ones can enjoy a better quality of life. You can enjoy your time off and holidays completely undisturbed. Plus, you can unwind at home free from worry and sleep peacefully.
You always feel relaxed with Securitas Direct. Because Securitas Direct deters or stops burglars, reports attempted break-ins and restores your protection and security. Fast and efficient.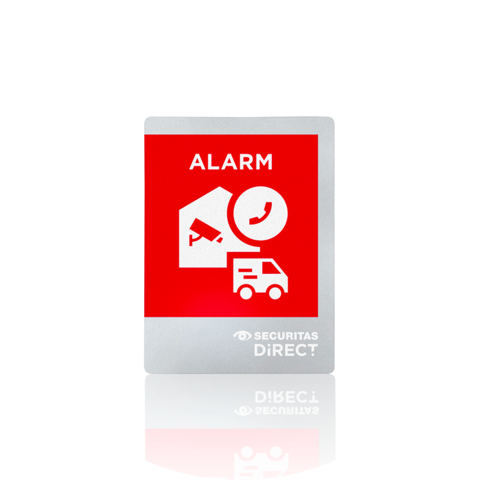 PREVENTION
Securitas Direct deters burglars with a simple but highly effective measure: Placing a sign for your alarm system where it is clearly visible on your house or land increases the level of security. Signs warn uninvited guests that they will be captured on camera, the premises are monitored 24/7 and the police will arrive on scene if the alarm is triggered. Burglars prefer to try their luck at a property without this level of security.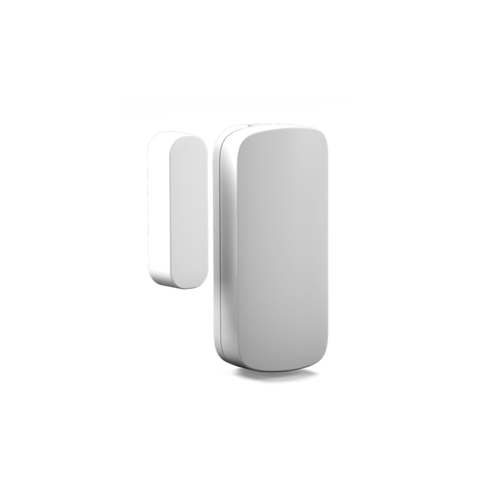 SETTING OFF THE ALARM
Discrete sensors

The high-tech sensors register what is going on both inside and outside your home. Around the clock, no downtime.

The opening detectors are extremely sensitive. They instantly emit a loud alarm as soon as a door is broken open.
EASY TO USE AND SOS CALL
The alarm system is operated via the controls. You can easily turn off the triggered alarm by entering your code.

If you feel threatened when entering your home, you also have the option of sending a discrete discreet SOS call to our operation centre or to alerting us by entering a code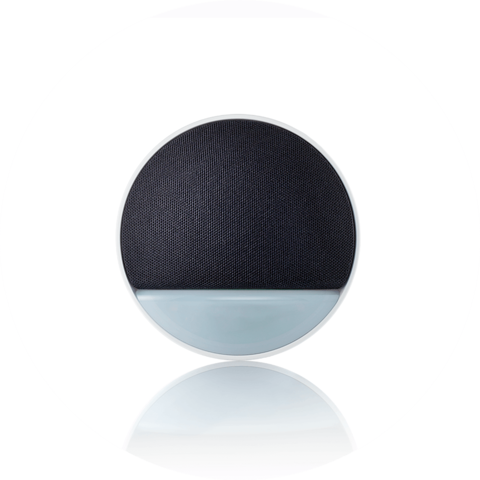 DETERRENT
As soon as someone attempts to break into your home, a high-pitched, loud alarm sounds and bright lights flash, in order to deter them and send them packing.

Plus: The wireless siren works independently of the controls for your alarm system. This makes it impossible for burglars to switch off the alarm. The system is also tamper-proof.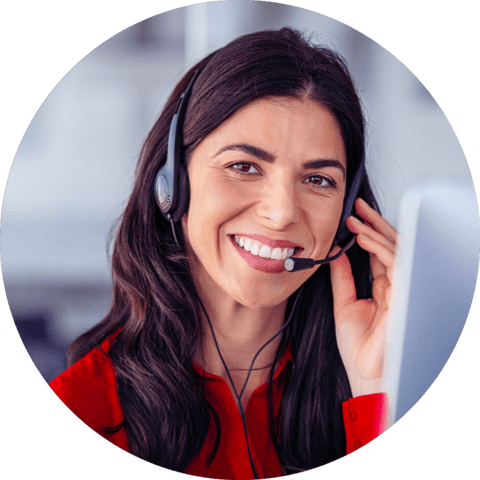 ALARM EMERGENCY RESPONSE 24/7
Our specialists at the alarm receiving centre work around the clock. They continuously analyse the incoming alarm messages. Thanks to the intelligent monitoring system, they can instantly recognise whether it is a genuine break-in or a false alarm.

Good to know: All of our security specialists have been approved by the police.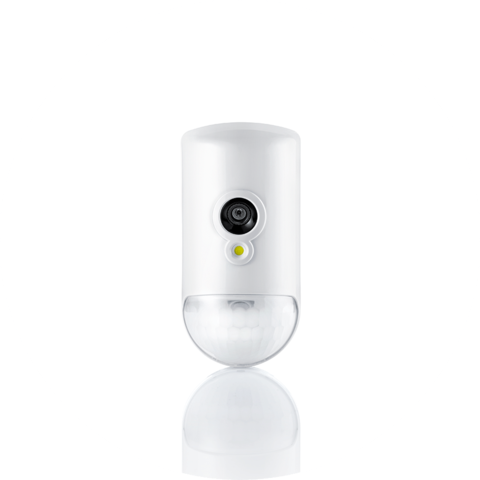 LIVE IMAGE SCANNING
When the sensors detect a break-in, the cameras are immediately activated and a signal is sent to our alarm receiving centre; our security specialists screen the live camera images if the situation requires it.

Important: Live images are only taken and transmitted when the alarm is triggered. The system must be activated to perform the transmission.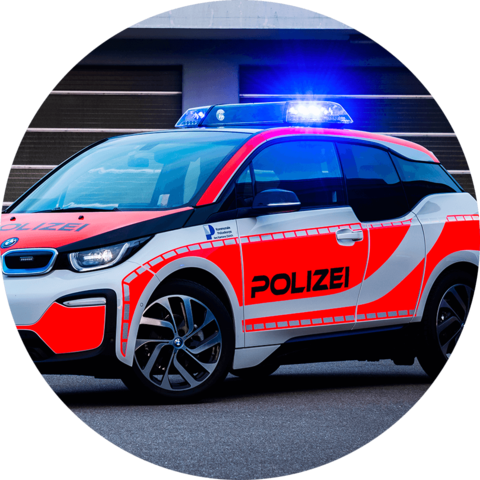 IMMEDIATE RESPONSE
When a break-in or other emergency is recorded, the operation centre immediately notifies the police, and a Securitas officer makes his way to your home. If you are not at home, the Securitas officer provides the police with your house key on site and takes care of everything on your behalf.

Private consumer subscriptions include two free callouts by a Securitas office per year.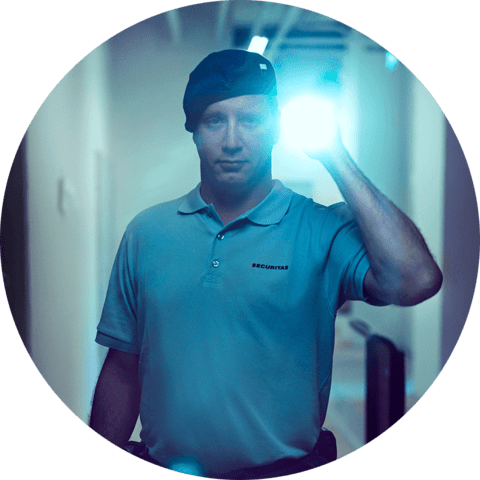 SECURING THE PREMISES
The Securitas officer secures the premises after an incident and draws up an intervention report.

He resets the security system so your home is protected again until you return.

He also arranges for the prompt repair of any damages – after consulting with your first.
What our customers say:
"I love living in the countryside and the idyllic rural ways. Our community was the target of a series of break-ins last year. This unsettled me. It's not like I have much worth stealing, but I still decided to get an alarm system. I find something else is worth much more than my valuables: the system makes me feel safe and secure. I simply feel better and less worried. The alarm system contributes to my well-being and is an integral part of my quality of life."

Heidi B., Canton of Grisons
My neighbour, a good friend of mine, has had an alarm system for years. I always used to tease him about it. I'm the type of person who doesn't really worry about such things. Then last year, when I was in Montreux for the weekend, someone broke into my home. It was a real shock when I got back. My clothes were all over the floor, drawers were smashed, dirty footprints tracked across the carpet – a total mess. Heirlooms, cash, computer and projector – all gone. But the worst of it was that burglars had traipsed through my home. This violation of my private space perturbed me for a long time. My neighbour recommended Securitas Direct and so that is why I too have an alarm system now. As the saying so nicely puts it: Experience is a hard teacher."

Sebastian B., Canton of Lucerne
"We went to Sardinia for our summer holiday two years ago. One day the phone rang and a Securitas officer informed me that someone had tried to break into our home, but the motion-activated cameras and alarm siren had scared them away. Only the door was damaged, everything else was intact. The Securitas officer offered to organise the repair of the door lock. We really value this courteous and proactive service. Despite the bad news, we were able to continue to enjoy our holiday without any real worry."
 

Marcel F., Canton of Bern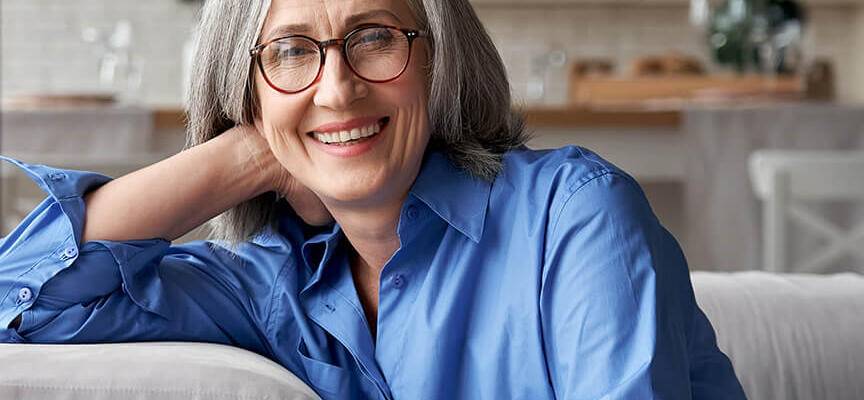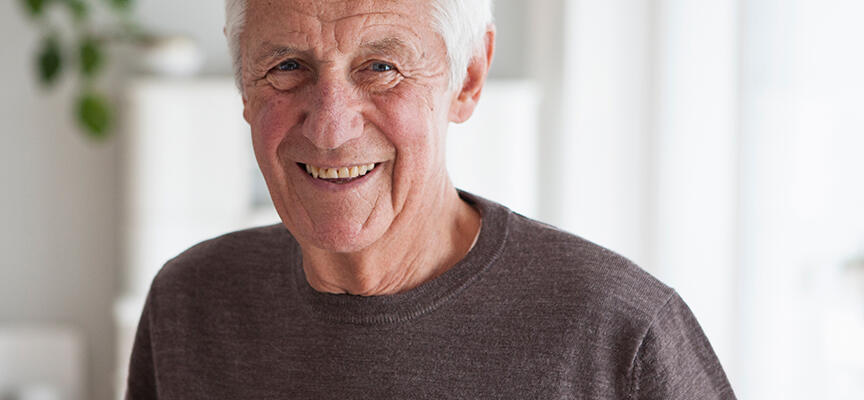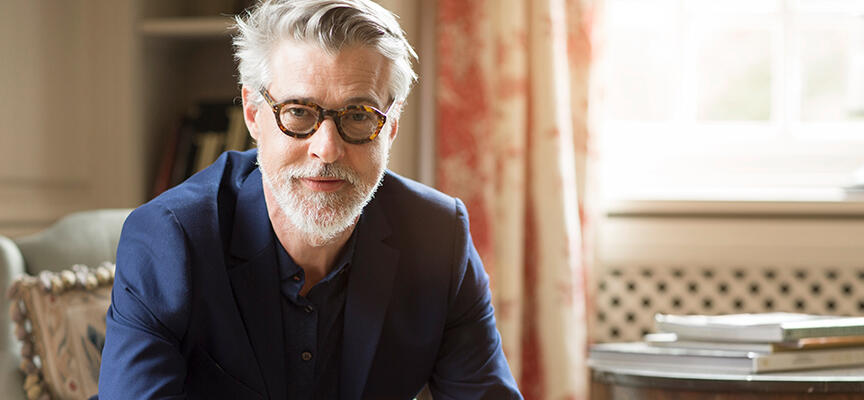 Frequently asked questions about our security systems:
If feeling safe in your own home is important to you, then you will definitely benefit from having a smart alarm system. When you're away for a longer period, you can enjoy your holiday and not have to worry about your possessions back at home.
 

In Switzerland, most break-ins occur in apartments. Because our alarm systems are wireless, they are perfect for apartments. If you move out, the elements can be removed without leaving any marks.
 

Having an alarm system with warning signs installed on a property can serve as a visual deterrent to burglars and minimise the chances of an actual break-in. However, should the worst still occur, your smart alarm system will kick in and automatically alert our 24/7 response centre.

With our systems, false alarms are almost impossible. In the unlikely event of one occurring, your smart alarm system will kick in and automatically alert our response centre, which is staffed 24/7. We'll call you to check whether the alarm is false or genuine and will then take the necessary measures.

The price of the alarm system will depend on your individual security needs and your property. Let us carry out a security check for you beforehand. We'll then be happy to discuss the benefits and costs with you in person.

Benefit from many valuable insights with our free initial consultation
We are offering you a free Online Security Check as a first step in checking just how secure your home is.

For a no-obligation offer or a free consultation, simply click on the relevant option below.

You may also reach us on 0800 808 590 for a free phone consultation.